About Us
In Style Weddings is the most innovative and respected, complete wedding and special event decorating company. We specialize in custom design and provide an extensive selection of Chuppas, Mandups and Arches; professional decor and design for all occasions including the option of illuminating your wedding decoration with LED and Spot lights, which gives an amazing look of the room with custom designed backdrop.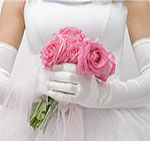 Our company built on the desire to be the best in our industry. We fuse creativity and innovation to build living works of art for the most discerning client. From the largest corporate events and weddings to the most intimate gatherings of friends and family, our talent makes the dreams and visions of our clients into reality each and every time.
We are experts at weaving the traditional with the modern, and the delicate with the impressive. From petals in a flower girl's basket to the table top arrangement to the bridesmaid bouquets, In Style Weddings guides you through every aspects of floral decoration helping to make your wedding a glorious event. We also combine each client's vision with style and create breathtaking and impeccably executed events. Our best goal is to deliver the best quality with designer flare, attention to detail and the most professional service.
Testimonials
Dear Armen,
Thanks to you and your staff for making all of our events incredible. Your professionalism, expertise and willingness to go the extra mile were unlike anything we have seen before. After a few months planning with you, we can honestly say that you have always met and exceeded our expectations. Your decorations are of highest quality which makes a big difference in person and photos. As soon as guests arrived they feel in love with the multi-color backdrop. I was particular about the height and your staff made sure it was correct. Saturday night I was staying at the hotel for the Sunday wedding. I made it to the ballroom to see the decorations. .I was very excited when I saw aisle way and the floral arrangements...exactly how I had drawn it out. The roses were perfect blooms that your florist used. The guests couldn't stop taking pictures of the ballroom without us in it. Not a single item was out of place, misaligned or mismatched. I was able to get more sleep that night knowing that the hall was going to look perfect. We would definitely recommend you to a future client.
Ekaterina and Eugeny Dvornitsyn, Northbrook, IL
Dear Armen,
No words can express our sincere gratitude for your help in making our wedding so special and perfect. We are so grateful for your expert orchestration of our wedding day which made the whole thing a memorable event for all of us. We thought it would be difficult to arrange a wedding, but you made the process stress-free and easy. We consider ourselves fortunate to have had the privilege of working with someone who translated our vision with such style, elegance and professionalism. EVERY detail exceeded our expectations and our guests were thoroughly impressed with your talents. We sincerely thank you for making our wedding day dream come true! We would like to thank you so much. Please use us as reference as needed. With kind personal regards,
Natalya and Alex Wlodzimerski, Lake Barrington, IL
Dear In Style Weddings,
It's already been a few months after our wedding, and we're still hearing about how wonderful everything was from the wedding ceremony to the Reception. My mother and I had met with a lot of wedding designers prior to meeting with you. At the time of our first meeting, we knew that you were the one. You're very professional, direct, creative and extremely talented. These are all qualities that we appreciate and love. Being a professional myself, I really needed someone who wouldn't beat around the bush and who could materialize my dreams of a perfect, unique, and unforgettable wedding day. You were so easy to talk to and would return my calls and e-mails very promptly. That's pretty amazing for someone who has lots of events going on at the same time. However, I appreciated you not scheduling another event on the day of my wedding, that way I knew that you were going to give me your 100%. But how did I get so lucky to work with someone who gave me 200%!!!!
My mother really wants to thank you for recommending other vendors. This made her job a lot easier, because it can be a very confusing and frustrating processing of interviewing and deciding on all aspects of the wedding day. We knew after meeting with you that you would only recommend highly professional vendors just like you. Every vendor must complement each other and work well together, only then will you have a smooth flowing and successful wedding day. We honestly felt that because of your recommendations, we had the best Photographer, DJ and Bakery.
Your flowers went above and beyond my expectations! They were the most beautiful arrangements that I had ever seen. I wish that I could permanently preserve those gorgeous flowers for the rest of my life. And I'm glad that you convinced me to have the florals placed around place card table at the entrance to the hall. We received compliment after compliment on how stunning the flowers were and how they just made the entire arrangement so elegant and very classy.
My favorite moment of the day was walking into the hall towards the Chuppa...... as the doors were opened for my entrance; the view just took my breath away. I had asked for a candlelit wedding, and that' exactly what I got. Don't tell my husband, but the first thing I did when I walked in was just take in the beauty of the hall and it's decorations, and the second thing I did, was take in how handsome my groom looked. I just kept repeating in my head, 'oh my gosh, how absolutely enchanting!
Armani, I could go on and on, but you know you're good! I don't need to elaborate anymore. I know that your clients will fall in love with you and your imagination immediately upon meeting you, as I did. I, as well as my family, are extremely fortunate that our paths crossed and you were able to give us above and beyond our perfect day. Did you have anything to do with the absolute gorgeous weather we got that day :)...... you're the best! You made my dreams a reality, and for that I'm so grateful. Wishing you all the best and lots of success, Love,
Elena And Oleg Samohin , Schaumburg, IL